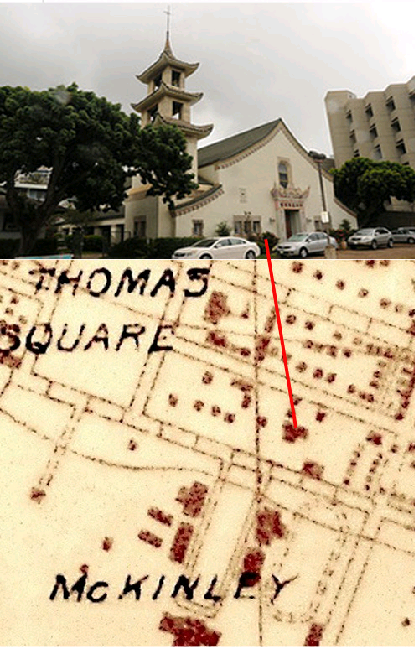 In 1929, the move was made to the new King Street facilities at the the old Grandville Hotel site and the church renamed as the First Chinese Church of Christ in Hawaii.
The facility was dedicated on June 16, 1929, five years after the initiation of the building project.
SIDE NOTE: The suffix "Church of Christ" was used instead of the usual "Christian Church" because many Chinese Christians coming in from China at the time were used to the Protestant churches in China calling themselves "the Church of Christ in China".