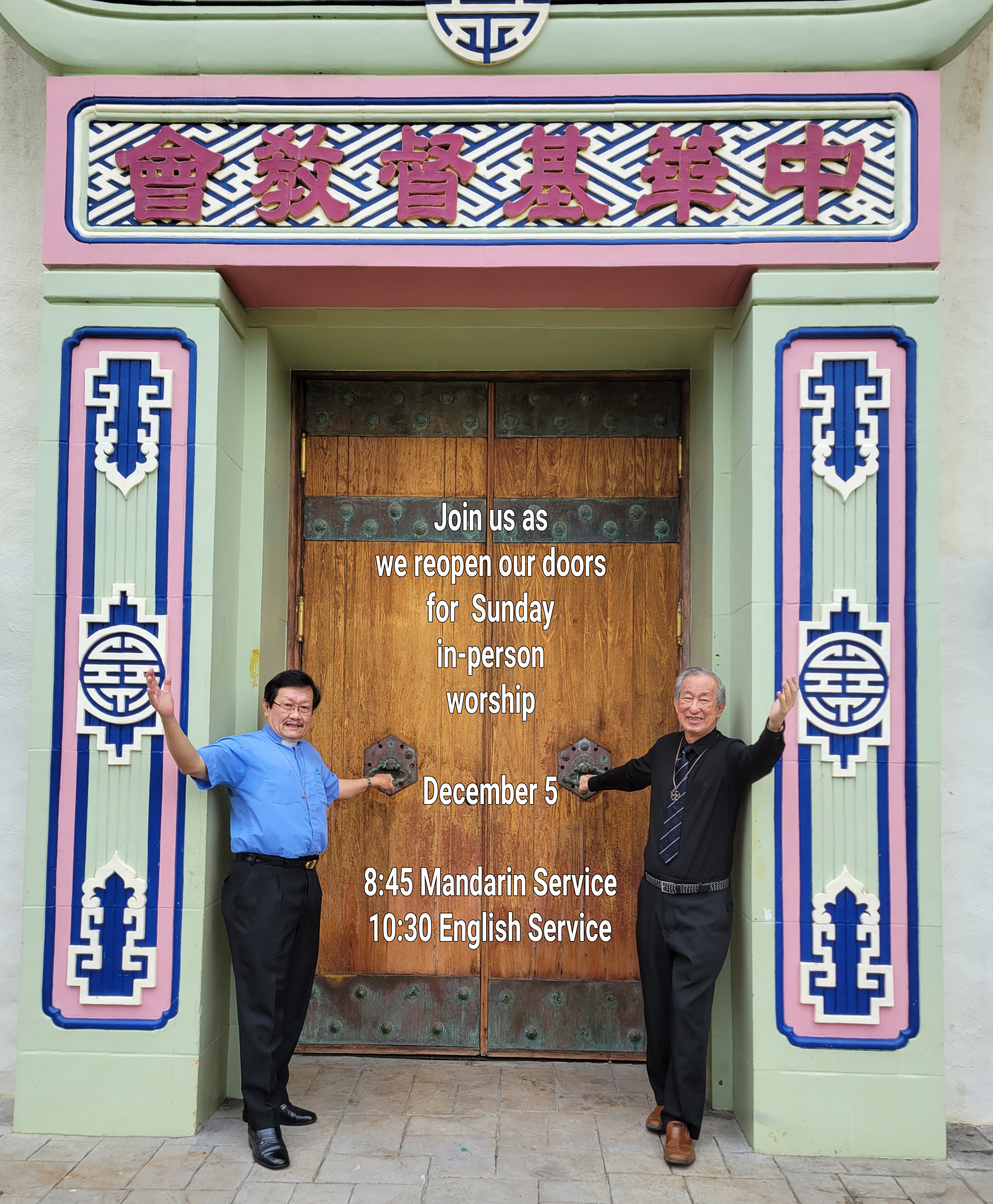 Come join us as we reopen our sanctuary doors for in-person Worship Services on December 5th at 8:45 AM for Mandarin services or at 10:30 AM for English services.
* We will reopen with safety precautions such as social distancing and temperature checks. Please wear a mask.
* Please enter through the Sanctuary's front door (instead of the side doors).
* For contact tracing purposes, please sign in upon arrival.
* Only the Praise Team will sing.
* There will be NO Sunday School or group meetings.
* Those who feel safer participating from home can continue watching the Worship Webcasts online at firstchinese.org .
Click the WEBCASTS link.
· In order to get an idea of how many people to expect for the initial weeks, please visit this 'precheck form' the week before attending: https://forms.gle/JRkcX16vZ1ULn3a98
You can also contact the office directly.
If you are unable to precheck, you can still attend services. Mahalo!