If you appreciate our Webcast Worship Services during this time when it is safer for many of us to stay at home, please give us a like. Also, know that you are a major part of our worship together, especially when you share your words of fellowship, of koinonia and 'ohana by sharing your aloha love for one another in your comments.
As Jesus said in Matthew 18:20, "For where two or three gather together in my name, there am I in your midst."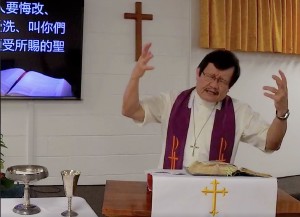 Livestream Webcast: 2020年7月5日上午8點45分中文堂聖餐主日崇拜: 曾立德牧師 [歌羅西書 3: 12-17] "基督的平安在心裏作主"
(Livestream on Sundays at 8:45am)
.
.
.
.