Our English language worship services are livestreamed here at 10am every Saturday while our Mandarin Language worship services are livestreamed at 8:45am every Sunday.  You can also join our on-demand webcasts at any time after the services are completed.  For previous webcasts, click on our Webcasts icon on the bottom of our homepage.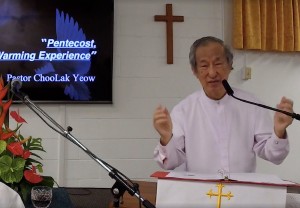 Sunday, April 11, 2021 – Pastor Choo Lak Yeow, Acts 4:32–37, "Everyone was sharing"
sermon transcript
(Livestream on Saturdays at 10am)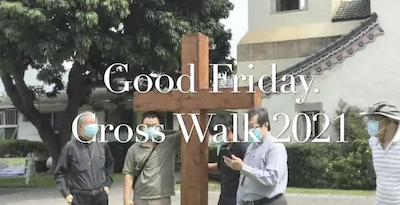 Good Friday Cross Walk 2021, April 2, 2021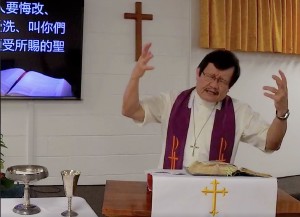 Livestream Webcast:
2021年4月11日上午8點45分中文堂主日崇拜
– 曾立德牧師 [羅馬書 14: 7-12] — "我們是属主的人"
(Livestream on Sundays at 8:45am)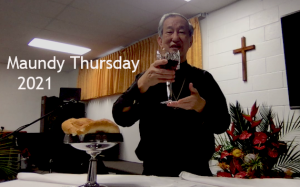 Maundy Thursday, April 1, 2021 – Pastor Choo Lak Yeow, John 13:34–35, "My Song is Love Unknown, He came to pay a debt"
or you can click here for more info about our new E-Giving option.
.
.
.
.